Carlton-Naumann Homes Builds Luxury, Custom Homes!
Carlton-Naumann is a leading expert in designing, developing, and constructing custom luxury homes in Fort Myers, Fort Myers Beach, Sanibel, Captiva Island, and Cape Coral, Florida. We specialize in custom home building in luxury waterfront and estate communities.
Founded in 1986 by Mark Naumann, President of Carlton-Naumann Homes and Naumann Properties Carlton-Naumann Homes has worked on designing and developing more than 500 custom high-profile luxury homes as well as multi-family residential communities in Lee County, Florida.
Our team designs and builds between 7-10 custom homes annually, with prices ranging from $1.25 million to over $5 million.
Mark Naumann, owner, and his staff of qualified professionals are proud of Carlton-Naumann's solid reputation for their unparalleled craftsmanship and devoted customer service. Winner of several residential awards and a parade of Home Honors, Naumann attributes his company's success to its commitment to the highest customer service, honesty, integrity and their excellent reputation due to his dedicated team of employees, subcontractors and vendors.
Southwest Florida
Where We Build Custom Homes
South Fort Myers, Fort Myers Beach, Sanibel Island, Captiva Island, and Cape Coral, Florida are our primary building markets. We specialize in designing and building luxury custom residences with thoughtful, current architectural themes, superior craftsmanship, and the highest quality materials from foundation to their custom-finished product.
Carlton-Naumann provides complete unparalleled design/build services in all of Southwest Florida's Finest waterfront and estate communities.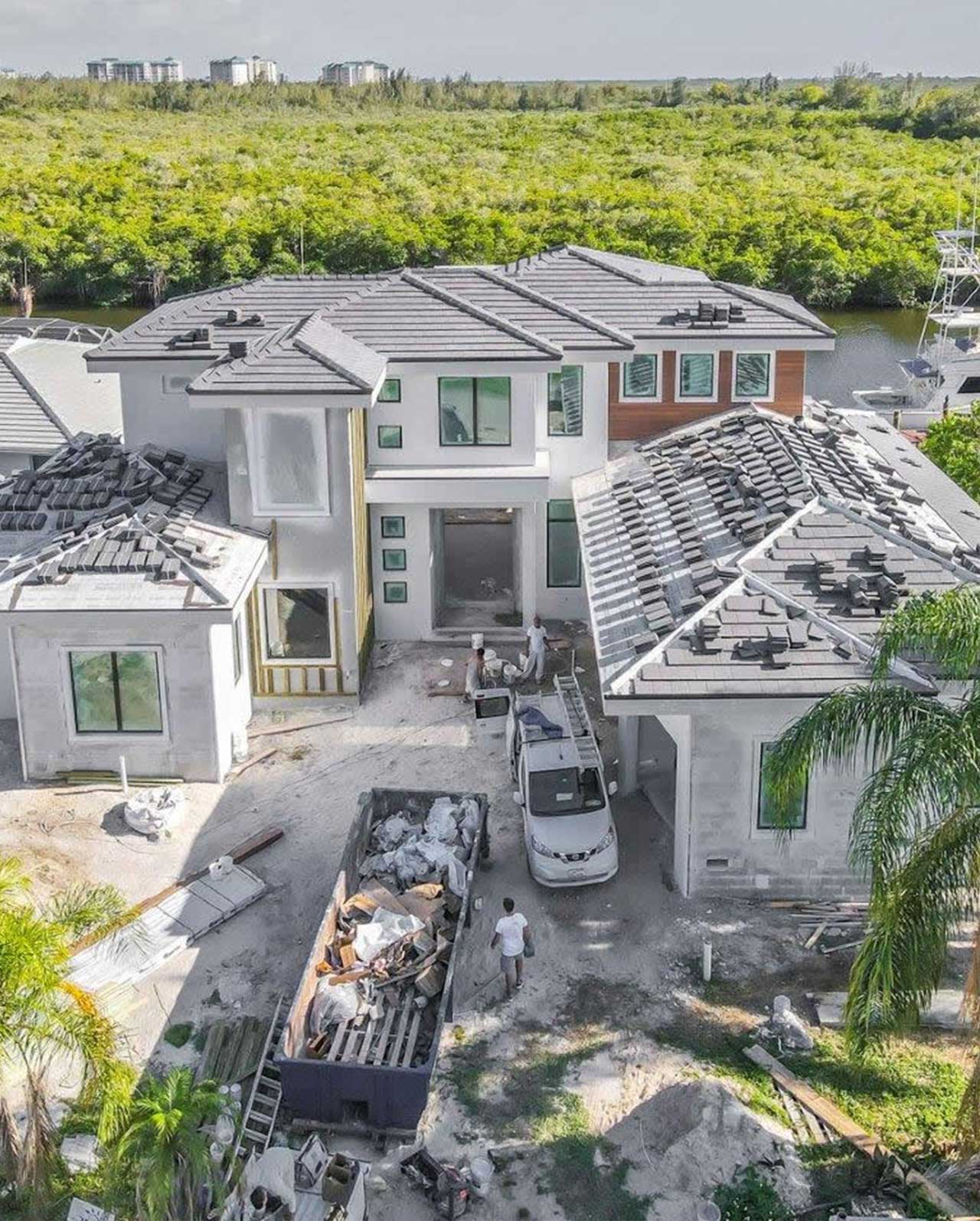 Custom Homes
Design Floor Plans
We know we live in paradise, and as such, your home demands your vision of the ultimate Florida lifestyle. Our library of custom-designed floor plans is a great place to start when searching for a new custom-built luxury home design that closely matches your vision. You can choose from pre-designed blueprints or we will work closely with you to create your bespoke home design, based on your personal criteria and lifestyle.¬¬
Seamless Custom Home Building Process
Starting from the ground up is the easiest way to ensure that your future home matches your needs and wants. Carlton-Naumann offers a seamless process between designing and building to ensure that your expectations are met and help you stay within the designated budget.
Carlton-Naumann Homes attributes its success and an excellent reputation to its dedicated team of employees, subcontractors, vendors, and financial institutions.
Luxury Homes in Southwest Florida
Model Homes
"If you surround yourself with a dedicated group of professionals and internal support staff that strive for the same goal of personal integrity and the assurance of quality material and craftsmanship, customer satisfaction will always be met … and many times exceeded."
Specializing in the design, development & construction of luxury homes & communities in Southwest Florida.
Testimonials
"The only way I can describe Mark Naumann, and his company is that they are dedicated, competent, trustworthy, focus on attention to detail; are patient with their customers and want to please. How could you ask for more?"
-Laurye & Wayne, Homeowners
"I have never met a group of people so accommodating to their client. And, true to form, the sub-contractors they selected were a mirror image of CNC's culture and attitude."
-Dave, Homeowner
Join our mailing list today
Sign Up to Receive Notifications of New Models & Open Houses